London taxis & New York taxis
On this page, you can choose from our cabs for hire. You will find the London taxi or the New York taxi that best suits your event. All our Cabs are available for hire with driver, with the exception of static provision for exhibitions, advertising and entertainment, as well as shots during filming and photo shoots.
Specials features
London taxis: The London taxi can accommodate up to five passengers, thanks to the lounge layout of its rear area: A bench to seat three people and, opposite, two folding seats. For many years, the London taxi has been equipped with accessibility for people with reduced mobility. This layout has been retained on all of our London cabs, making the event accessible to everyone.
New York taxis: The New York Checker Marathon Yellow Cab "Chubby" accommodates three passengers in its back seat, and a fourth passenger can take a seat next to the driver in the front seat. Same configuration for the New York Crown Victoria taxi.
London taxi Features
London taxis all look alike, but each has its own particularity that ultimately makes them unique: Whether your choice is a classic "Black Cab" with chrome and velvet, a London taxi in a little more retro style or the one with a more cozy touch with wood paneling, or even a slightly different color with the white London taxi or the unique pink London Cab: The "So British" effect will be guaranteed!
Portraits of our Cabs
Yellow Cab of New York "Chubby"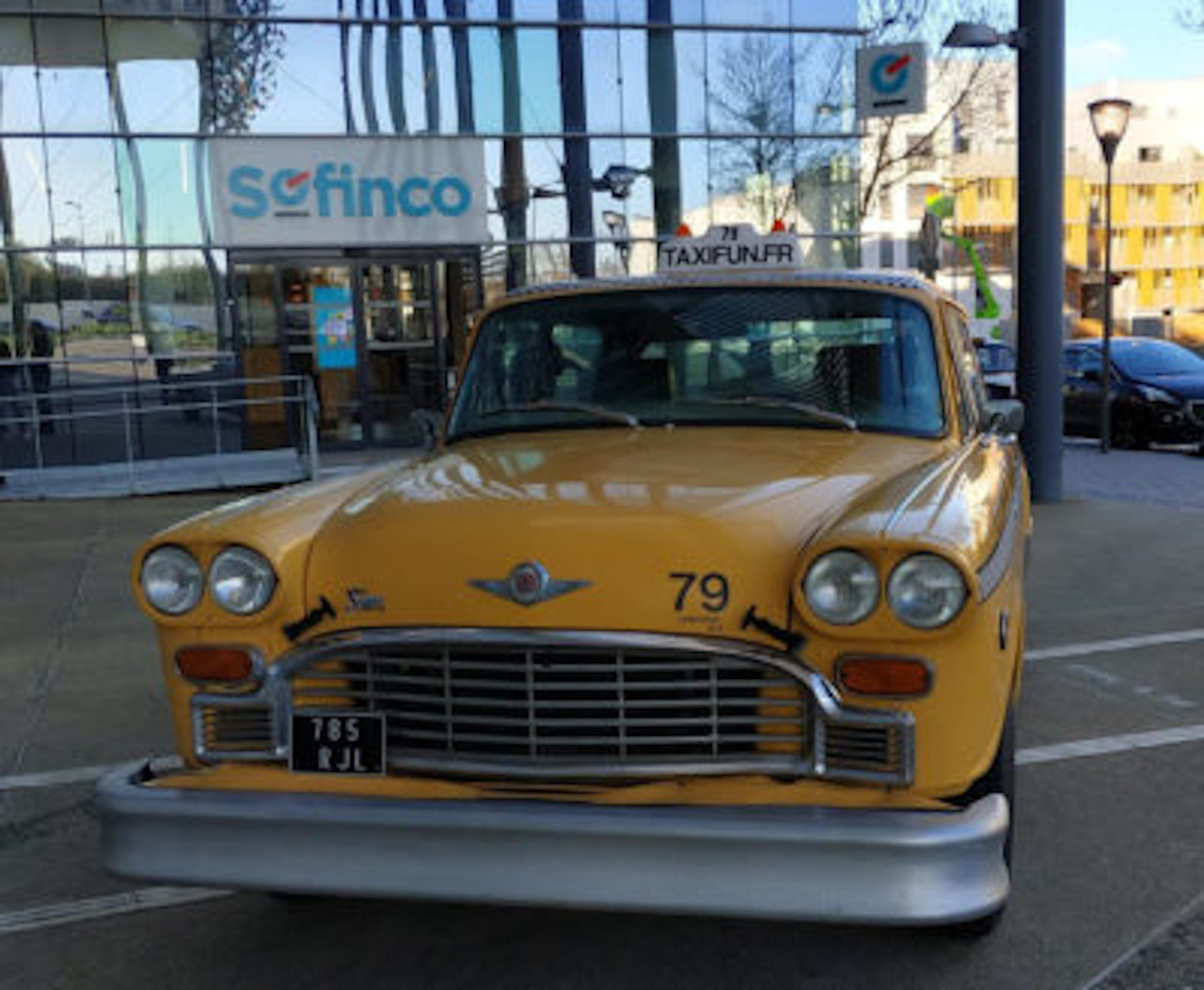 White London Cab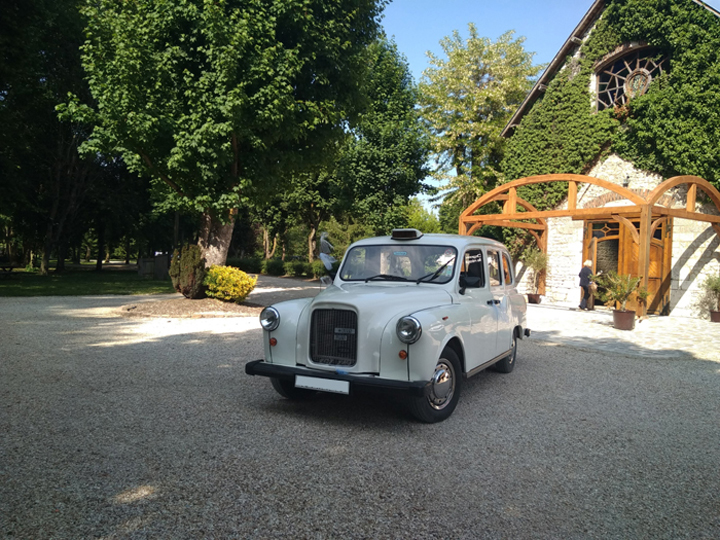 Black London taxi "Phil"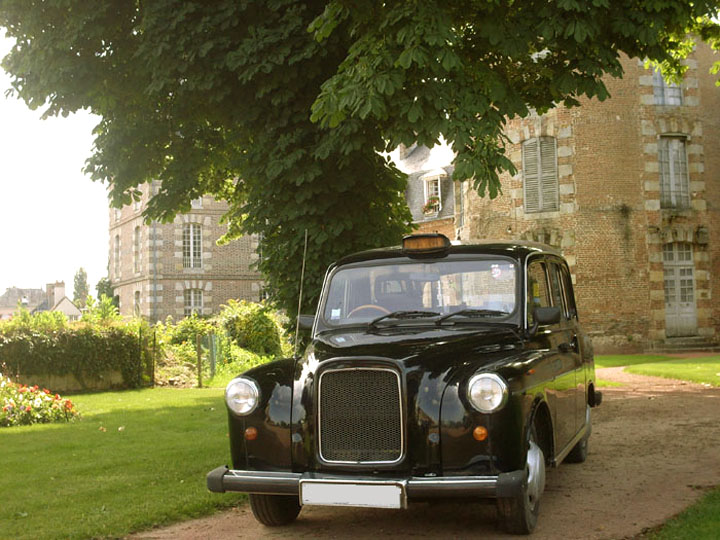 Cosy Black London taxi "Wendy"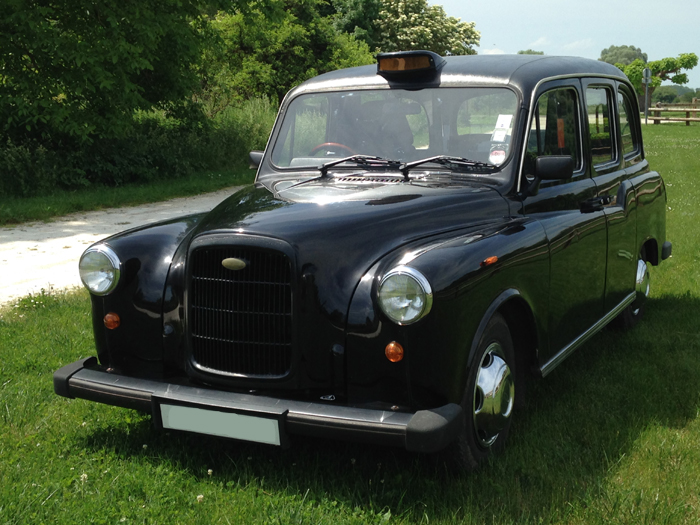 Pink London taxi "Pink Lady"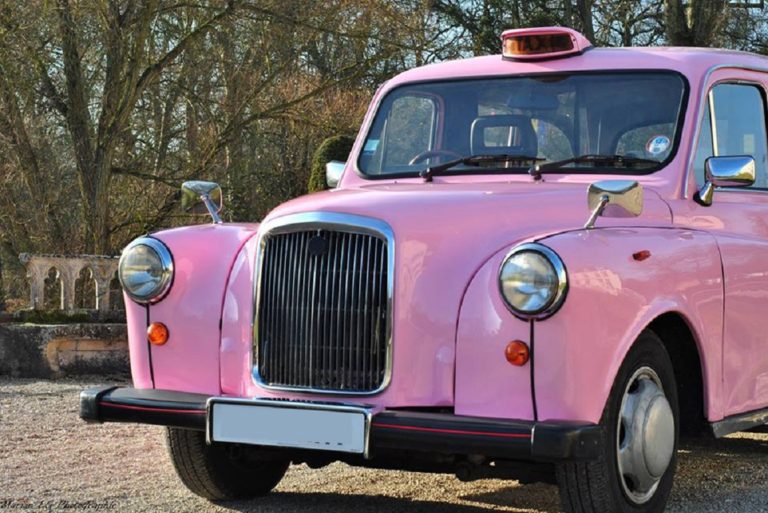 Black retro London taxi "Singapour"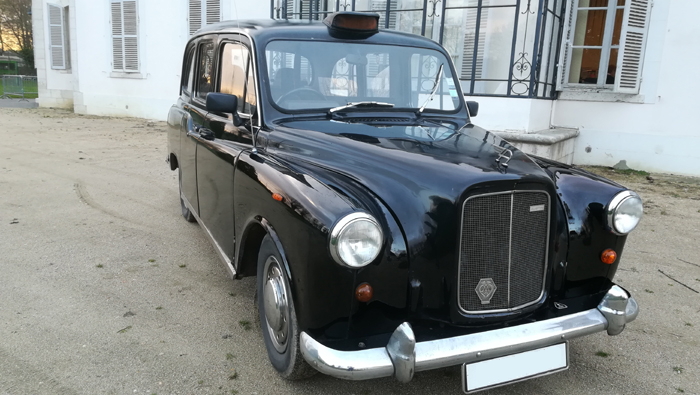 New York taxi Crown Victoria